How we can partner with you
Services Tailored to Your Needs
A well designed home that feels like a hug when you walk in the door should not be a luxury only a few can afford. I believe that design services should be affordable to those that need it. I am happy to customize a package to meet your unique requirements.
I also believe you should know about how much you are going to pay before the process starts so I offer flat fee pricing for most services and packages.
Because of the nature of design and getting great deals I do ask that clients be ready to spend their budget on the space we are working on. I'm a super shopper and can find great deals for you, but a lot of times they are dependent on acting fast and pulling the trigger.
I also want to incorporate items you already have and love. And if you are trying to be thrifty I can offer creative ideas to accomplish your goals. If there is a will, there is usually a way!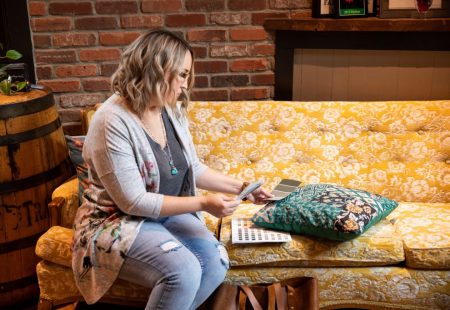 A Custom Experience for You
We all have different styles, tastes, needs and wants and my goal is to help you make your vision for your home, a specific room or wall come to life. No project is too big or too small!
When you choose to work with me, you receive a free in home consultation so I can learn more about your needs and what you are wanting to achieve. This information will allow me to build you a custom design proposal that will be used as a roadmap to ultimately help you achieve your goal.
Depending on your goals your proposal may include:
Floor plans
Design Boards
Personal Shopping
In Home Decorating
I also offer a "designer for a day" package. This is the perfect fit for someone who just needs to shift around items whether it be items you already have, furniture placement, picking out colors or even suggestions for furniture, lighting and decor. I will even go shopping with you to help you pick out accessories! This option allows you to hire me at two hour increments to tackle the design challenge of your choice!
Sometimes you need to help visualizing what a space will look like when it is done.
I provide 3D drawings of interior and exterior spaces. If you need help designing your space and envisioning what it will look like or need to communicate your vision to other parties, give me a call and lets talk about how I can assist you!